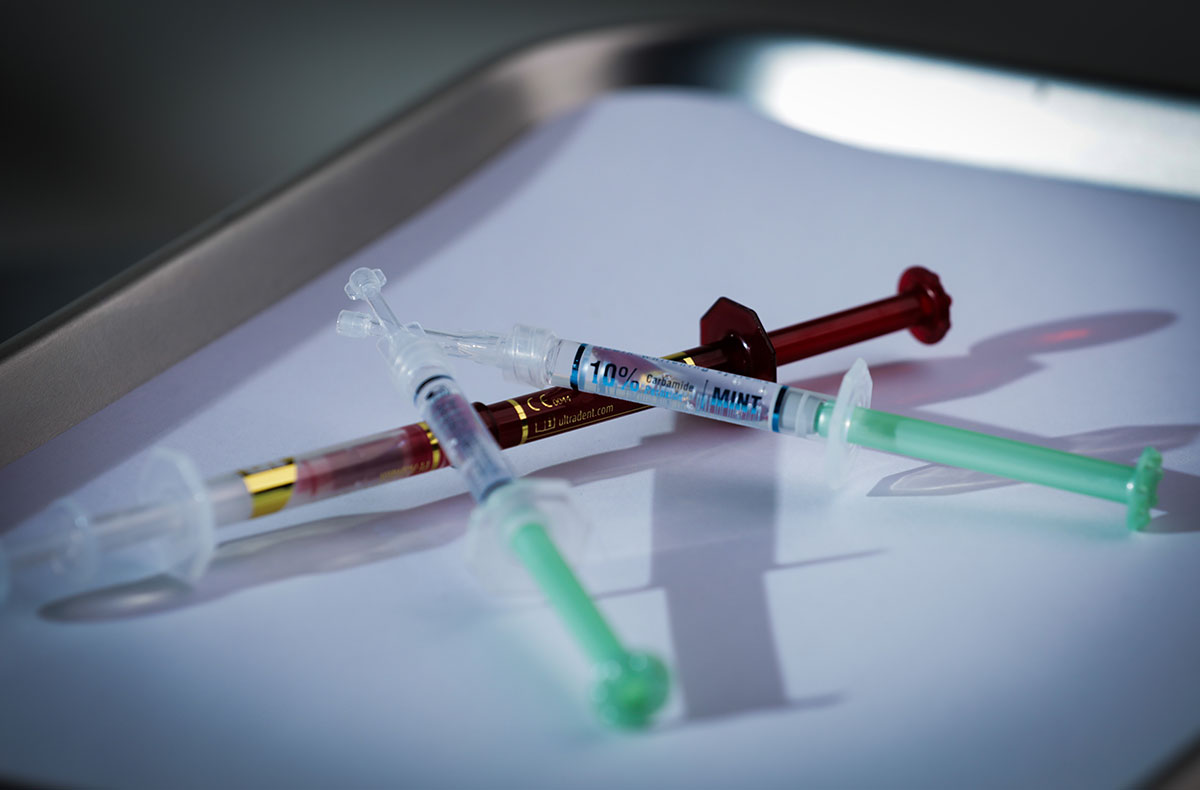 A bright white smile is a common desire of many of our patients so you aren't alone in your desire for a white smile. In fact, the American Association of Orthodontics found that 88% of their patients requested some form of whitening service.
Brighten your life with teeth whitening
We understand that the brightness of your smile can have an effect on your confidence. Teeth can dull and yellow for many reasons including age, tobacco use, trauma and medication.
The process for whitening is simple and pain free. We aim to keep patients as comfortable as possible. Your teeth can be whitened in one visit with follow up maintenance at home.
Multiple Whitening Options
There are many options of products to brighten your teeth from over the counter whitening strips, toothpastes to professional whitening services. Generally, whitening products will contain either hydrogen peroxide or carbamide peroxide. They work by breaking up the stains on your teeth to give you a brighter smile.
Traditional whitening may not work for every type of tooth or discoloration. The good news is that other options for a white smile exist such as veneers and bonding.
Veneers
If your teeth need enhancement in size, shape and arrangement in addition to whitening then veneers or bonding may be a good option for you. Veneers are porcelain and mimic the natural look of teeth.
Bonding
An alternative to veneers is bonding. While bonding is more affordable it is not as strong or long lasting as veneers
Teeth Whitening Parties
We offer group packages for teeth whitening. We can even create a party for you that includes food, drinks and a discounted rate on the teeth whitening services. We also offer packages for wedding parties for enhancements to their teeth.
At Red Bank Smiles we believe in using the best and being the best. So our whitening technology is state-of-the-art. We are dedicated to patient satisfaction and want to transform your smile by enhancing the color of your teeth. We know that a healthy beautiful smile is important to you and your health.
Whether you're interested in chair side bleaching services, setting up a whitening party or looking into other teeth whitening options we want to help you enhance your smile. Contact us to find out more about our whitening and other smile enhancement services.