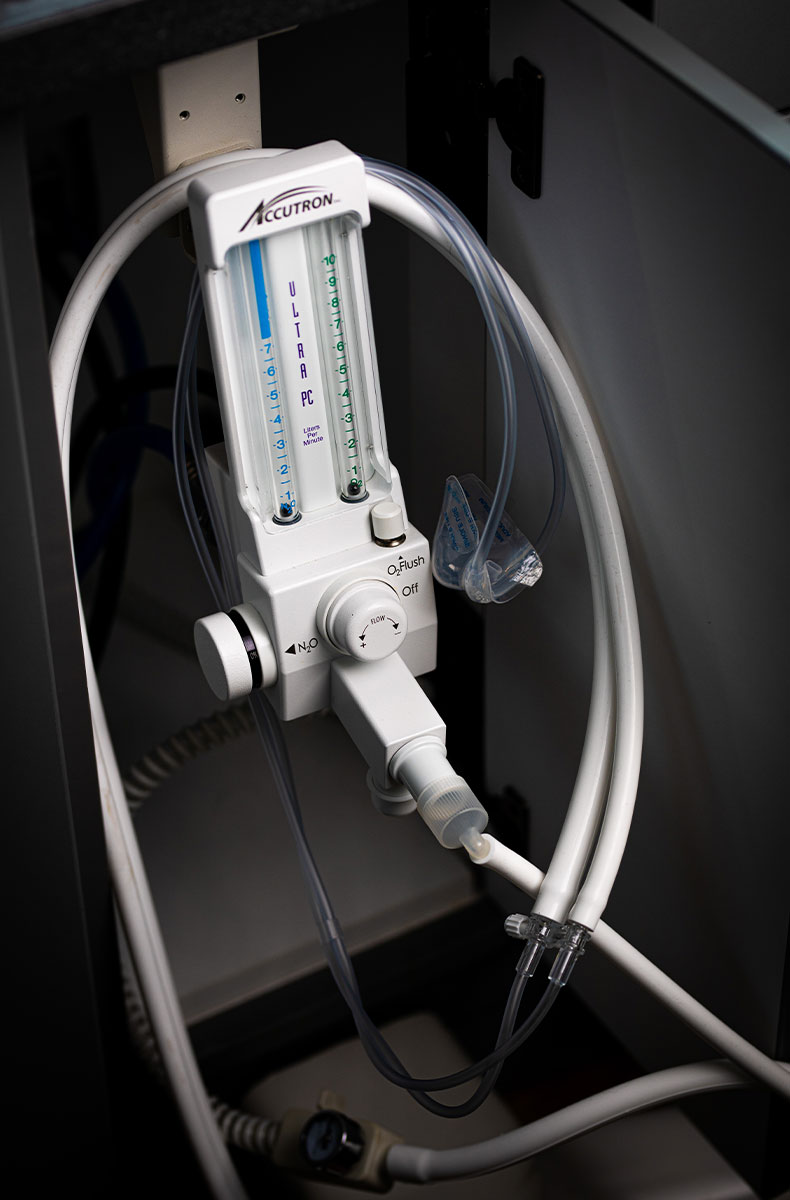 Taking care of your teeth is important not only for your smile but for your health. However, simply brushing and flossing are not enough, so regular visits to your dentist are necessary. If the thought of going to the dentist, even for a cleaning, has you nervous or fearful, you're not alone. Many people tense up when thinking about sitting in a dental chair, but sedation dentistry at Red Bank Smiles presents a simple solution.
What is Sedation Dentistry?
Sedation dentistry sometimes referred to as sleep dentistry, is a practice that uses medication to help patients relax. In general, patients remain awake throughout the process but are sedated sufficiently to eliminate fear or anxiety. Sedation dentistry can be used for invasive and non-invasive procedures, so you feel calm and stress-free during everything from fillings and cleanings to root canals.
There are several different levels of sedation, starting with minimal sedation, which leaves patients in a general state of relaxation. Moderate sedation will take you into a deeper state of relaxation while still keeping you conscious. Deep sedation is great for those with severe anxiety because you will be barely conscious, yet can be woken as needed.
How is Sedation Administered?
Red Bank Smiles offers several sedation dentistry options to accommodate patients who feel anxious at the dental office. Nitrous oxide, one of the most common methods of sedation, requires patients to inhale nitrous oxide gas, sometimes called laughing gas. Patients who receive nitrous oxide sedation via a breathing mask remain conscious during the procedure, but are distracted from Dr. Klayman's work and feel less pain. The gas wears off quickly, so you can drive themselves home after an appointment.
We also offer oral sedation for patients who experience a greater level of dental anxiety. Patients take a sedative in pill form, usually Xanax or Valium, before their appointment. This form of sedation lasts longer than nitrous oxide, making it ideal for longer procedures. Unlike nitrous oxide, however, you will need someone to bring you to and from the appointment, as you should not drive or operate machinery after taking these medications. Oral sedation may leave you feeling groggy during the procedure, but, in general, patients will remain conscious throughout.
Our team also works with an anesthesiologist to provide a higher level of sedation during longer, more complex procedures. Dr. Klayman will work with you to determine which type of sedation is most appropriate for your needs to ensure maximum comfort.
A Supportive, Comfortable Environment
Not all patients who feel nervous about dental work require sedation. In fact, Dr. Klayman and the Red Bank Smiles team do everything possible to put patients at ease and help them relax during what can be a stressful time. Our operating spaces include soft, dimmable lights and pleasant aromas to help you feel calm, and TVs to provide a welcome distraction. We also offer blankets and pillows to ensure you are comfortable throughout your visit. Most importantly, we'll listen to your concerns and explain each procedure to help put your mind at ease, so you can feel confident during every visit.
Is Sedation Dentistry Right for You?
Don't let fear keep you from the dental care you deserve. If you've avoided cleanings, fillings, and other dental procedures in the past, call 732-741-1052 to speak with Red Bank Smiles to schedule an appointment and learn more about sedation dentistry. Dr. Klayman will work with you to find the right sedation for your needs, so you can overcome your fears and keep your teeth healthy and beautiful for years to come.